About Us:
BJS Soft Solution Pvt Ltd is an IT Solutions organization having over 10 years of involvement with Customized Web/Mobile Applications plan and advancement. We offer a wide scope of administrations going from basic substance sites to the most perplexing electronic applications.
Customer happiness and gratification along with brilliant user experience have consistently been our prime focus that gives our clients a winning edge over others. Due to our competitive pricing, nature of work, and incredible client support, customers who require a re-appropriate accomplice generally stay with us for a long time.
Job Openings:
Project Manager / Coordinator
DevOps Engineer
.Net Developer
ColdFusion Developer
PHP Developer
Laminas Developer
Zend Developer
React/ React Native/ Redux Designer/Developer
Swift Developer
Graphic Designer
Human Resource Manager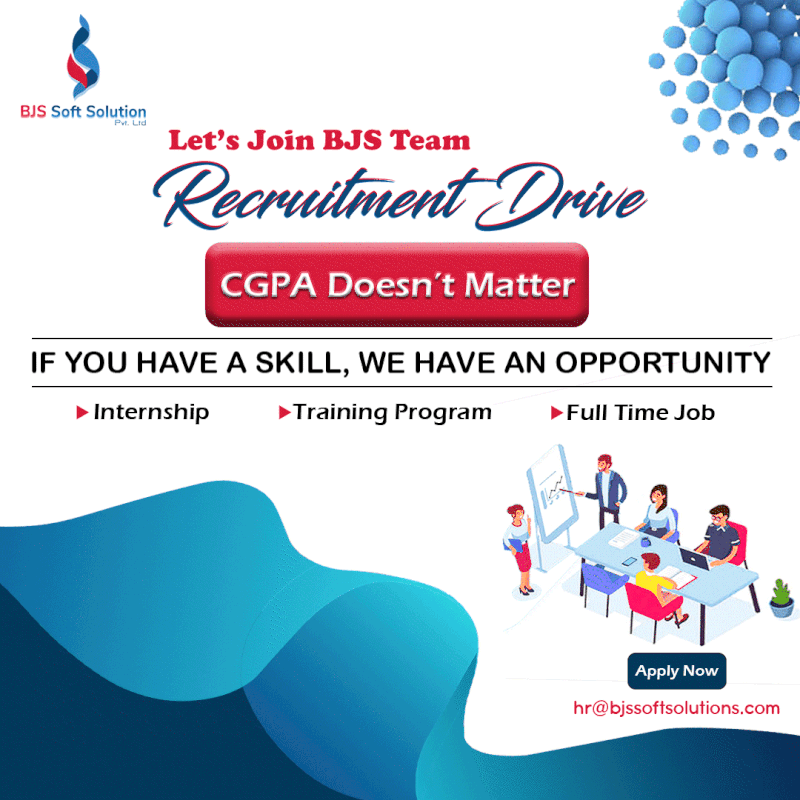 Perks & Benefits:
Up to 3 Annual Increments
Medical and Health Benefits
Recreational Activities & Tours
Allowances and Performance Boosters
Loyalty Benefits and Interest-Free Loans
Paid Holidays & Paid Overtime
Training and Learning
Flexible Environment
How To Apply:
Read the job description thoroughly to understand the position's requirements, responsibilities, and qualifications.
Before starting the application, gather all the relevant information you'll need to complete the form.
Enter details and customize your cover letter to address the specific job and explain why you're a good fit for the position.
Upload your resume or CV. Ensure that it is updated and tailored to the job you're applying for.
Job Category:
Associate Software Engineer
Software Engineer
Job Location:
101 Regency Plaza MM Alam Road Lahore